C_THR94_2205 Exam Questions
Free C_THR94_2205 Exam Questions - SAP C_THR94_2205 Exam
SAP C_THR94_2205 Exam
SAP Certified Application Associate - SAP SuccessFactors Time Management 1H/2022
Total Questions: 80
SAP C_THR94_2205 Exam - Prepare from Latest, Not Redundant Questions!
Many candidates desire to prepare their SAP C_THR94_2205 exam with the help of only updated and relevant study material. But during their research, they usually waste most of their valuable time with information that is either not relevant or outdated. Study4Exam has a fantastic team of subject-matter experts that make sure you always get the most up-to-date preparatory material. Whenever there is a change in the syllabus of the SAP Certified Application Associate - SAP SuccessFactors Time Management 1H/2022 exam, our team of experts updates C_THR94_2205 questions and eliminates outdated questions. In this way, we save you money and time.
Do Not Fall for Cheap and Old SAP C_THR94_2205 Exam Questions
Study4Exam offers Premium High-Quality Exam Questions
Find out what will be covered on the exam and how it will be presented so you can prepare adequately. You can better prepare for the SAP C_THR94_2205 exam by familiarizing yourself with the types of questions and topics covered on the exam. Don't squander your time studying irrelevant material; instead, focus on what will be on the actual SAP Certified Application Associate exam.
Not Just Questions - Get Real SAP C_THR94_2205 Exam Experience
Create a schedule that allows you to devote sufficient time each day to studying for the SAP Certified Application Associate - SAP SuccessFactors Time Management 1H/2022 exam. Try to cover the complete syllabus of the SAP Certified Application Associate exam. Do a self-assessment of preparation to know your weak spots. Fill these gaps in your preparation with our preparatory material and ace your exam on the first attempt.
SAP C_THR94_2205 Questions
Q1.
In a scenario where the current day is a public holiday that falls on a working day with 8 planned hours, an employee works 10 hours. What will be the hours in Value 1 and Value 2 of the below rule? Note: No previous and next day rules are considered in this scenario. Time Type Group A in Input Time Type Group of below rule holds the 10 hours entered by the employee. Time Record filter is Public Holiday, which is set to FULL in Holiday Class filter for Current Day field. No other specifics are to be considered.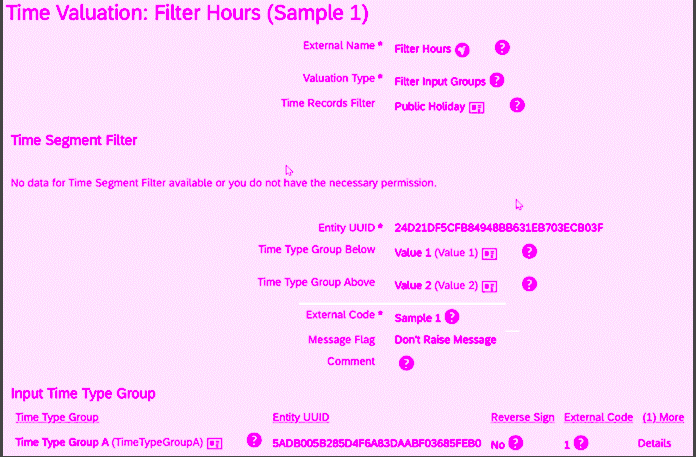 Q2.
As a consultant, you want to create a Time Collector with a Monthly frequency. What error do you see in the below configuration?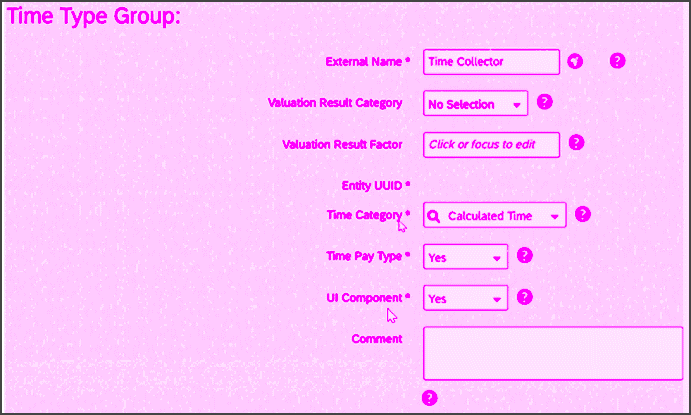 Q3.
You have configured Period-End Processing to happen automatically. Your Time Account is valid from January 1 - December 31, 2022, and bookable from January 1, 2022 - March 31, 2023.When is the automatic Period-End Processing calendar executed?
Q4.
You have monthly accruals of 2 days. An employee is terminated with termination date = February 15, 2022. During termination, accruals are recalculated by applying the following rule: How much does the employee accrue for February 2022, which has 28 days?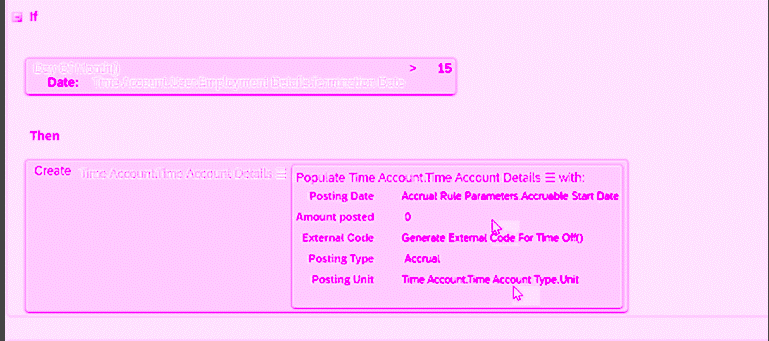 Q5.
How do you set up a Time Sheet workflow?