1Z0-632 Exam Questions
Free 1Z0-632 Exam Questions - Oracle 1Z0-632 Exam
Oracle 1Z0-632 Exam
PeopleSoft PeopleTools 8.5x Implementation Essentials
Total Questions: 80
Oracle 1Z0-632 Exam - Prepare from Latest, Not Redundant Questions!
Many candidates desire to prepare their Oracle 1Z0-632 exam with the help of only updated and relevant study material. But during their research, they usually waste most of their valuable time with information that is either not relevant or outdated. Study4Exam has a fantastic team of subject-matter experts that make sure you always get the most up-to-date preparatory material. Whenever there is a change in the syllabus of the PeopleSoft PeopleTools 8.5x Implementation Essentials exam, our team of experts updates 1Z0-632 questions and eliminates outdated questions. In this way, we save you money and time.
Do Not Fall for Cheap and Old Oracle 1Z0-632 Exam Questions
Study4Exam offers Premium High-Quality Exam Questions
Find out what will be covered on the exam and how it will be presented so you can prepare adequately. You can better prepare for the Oracle 1Z0-632 exam by familiarizing yourself with the types of questions and topics covered on the exam. Don't squander your time studying irrelevant material; instead, focus on what will be on the actual Oracle PeopleSoft exam.
Not Just Questions - Get Real Oracle 1Z0-632 Exam Experience
Create a schedule that allows you to devote sufficient time each day to studying for the PeopleSoft PeopleTools 8.5x Implementation Essentials exam. Try to cover the complete syllabus of the Oracle PeopleSoft exam. Do a self-assessment of preparation to know your weak spots. Fill these gaps in your preparation with our preparatory material and ace your exam on the first attempt.
Oracle 1Z0-632 Questions
Q1.
Which event or events should you use for PeopleCode to autogenerate the purchase order number, the high-level key for the orders page?
Q2.
When registering fluid components, assume you usually create the content references so that they reside in the My Fluid Applications folder as shown in the exhibit.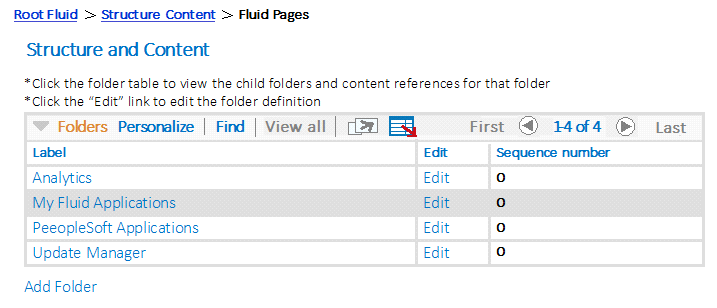 However, for your Fluid Billing component, you register the component so the content reference resides in a folder outside the Fluid Pages folder in the Billing folder (Root>Billling).
What effect does this have on users accessing this component?
Q3.
Which statement is correct about developing, modifying, and deploying PeopleSoft fluid applications?
Q4.
Your client has stipulated that a bonus of greater than 10% requires prior approval. The following SaveEdit program was developed to issue a warning when the bonus exceeds that amount:

However, as written, this warning is reissued for previously approved and saved bonus amounts that exceed 10%. How should you revise the conditions in the If clause to display a warning for new or updates bonuses only?
Q5.
This PeopleCode statement appears in a PreBuild program:
&Object = GetLevel10();
Which two statements are true? (Choose two.)
Note: If you see any error in these Oracle PeopleSoft PeopleTools 8.5x Implementation Essentials questions or answers, get in touch with us via email: support@study4exam.com.