1Z0-060 Exam Questions
Free 1Z0-060 Exam Questions - Oracle 1Z0-060 Exam
OracleOracle 1Z0-060 Exam
Upgrade to Oracle Database 12c
Total Questions: 209
Based on Official Syllabus Topics of Actual Oracle 1Z0-060 Exam
During the preparation, you can be confused about Oracle exam question types, exam pattern, and allocated time to attempt questions of the Oracle Database certification exam. Study4Exam helps you to remove these doubts with 3 formats of its Oracle 1Z0-060 exam preparation. We ensure that you will easily pass the Oracle Upgrade to Oracle Database 12c exam either by using 1Z0-060 PDF questions or taking the practice exam is web-based and desktop formats. You can prepare 1Z0-060 practice questions in PDF format at any time and from any place with smartphones, laptops, or tablets. Preparation evaluation is very helpful to remove mistakes and successfully prepare for the Oracle Database 1Z0-060 exam. The Oracle Oracle Database 1Z0-060 practice exam is one of the key steps of your exam preparation plan to identify your preparation mistakes, strengthen weaker areas of the preparation, and get familiar with the actual exam environment. Web-based and desktop Oracle 1Z0-060 practice exams are available to help you do self-assessment.
How these Free Questions can help you Prepare for the actual Oracle 1Z0-060 Exam?
Understand the Actual 1Z0-060 Exam Syllabus, Format, and Question Types
Get official information about the syllabus and format of the exam to set an effective study plan. This information helps you to know what type of questions and topics will appear in the Oracle 1Z0-060 exam. Don't waste your time and concentrate on such learning content which is expected in the actual exam.
Self-Asses your preparation for the actual Oracle Upgrade to Oracle Database 12c Exam
Manage your daily routine to ensure that you have the proper time to study for the Oracle Upgrade to Oracle Database 12c exam every day. Sit in a calm environment and do hard work daily to cover the entire 1Z0-060 exam syllabus. It is not possible to study one morning and pass the 1Z0-060 exam the next day. If you want to get passing marks on the first attempt, prepare for the Oracle 1Z0-060 exam daily.
Oracle 1Z0-060 Questions
Q1.
Which two statements are true about Oracle Direct Network File System (NFS)? (Choose two.)
Q2.
You are the DBA for an Oracle Database 11g Release 1 data warehouse database running on Oracle Linux with little endianness.
You want to plug in a transportable tablespace with a 16K blocksize from an Oracle Database 10g database that is running on a SPARC-based Oracle Solaris system with big endianness.
The data warehouse database has the following parameters set: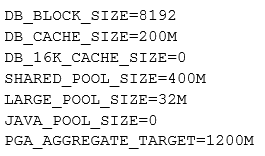 The following parameters are not explicitly set: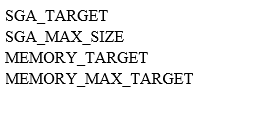 What action must you perform on the data warehouse database to prepare it for the transportable tablespace plug in operation?
Q3.
Which three statements are true about adaptive SQL plan management? (Choose three.)
Q4.
Your multitenant container database (CDB) contains some pluggable databases (PDBs), you execute the following commands to create a common user and grant connect privileges:

Which statement is true about the common user created by the command?
Q5.
You plan to drop the column of a table that has Flashback Archiving enabled.
You want to ensure minimal service disruption.
How would you do this in your Oracle 12c Database?
Question: 3
Answer: B, C, D