MS-100 Exam Questions
Free MS-100 Exam Questions - Microsoft MS-100 Exam
Microsoft MS-100 Exam
Microsoft 365 Identity and Services
Total Questions: 399
Microsoft MS-100 Exam - Prepare from Latest, Not Redundant Questions!
Many candidates desire to prepare their Microsoft MS-100 exam with the help of only updated and relevant study material. But during their research, they usually waste most of their valuable time with information that is either not relevant or outdated. Study4Exam has a fantastic team of subject-matter experts that make sure you always get the most up-to-date preparatory material. Whenever there is a change in the syllabus of the Microsoft 365 Identity and Services exam, our team of experts updates MS-100 questions and eliminates outdated questions. In this way, we save you money and time.
Do Not Fall for Cheap and Old Microsoft MS-100 Exam Questions
Study4Exam offers Premium High-Quality Exam Questions
Find out what will be covered on the exam and how it will be presented so you can prepare adequately. You can better prepare for the Microsoft MS-100 exam by familiarizing yourself with the types of questions and topics covered on the exam. Don't squander your time studying irrelevant material; instead, focus on what will be on the actual Microsoft 365 exam.
Not Just Questions - Get Real Microsoft MS-100 Exam Experience
Create a schedule that allows you to devote sufficient time each day to studying for the Microsoft 365 Identity and Services exam. Try to cover the complete syllabus of the Microsoft 365 exam. Do a self-assessment of preparation to know your weak spots. Fill these gaps in your preparation with our preparatory material and ace your exam on the first attempt.
Microsoft MS-100 Questions
Q1.
You have an on-premises Microsoft Exchange Server organization that contains 100 mailboxes.
You have a hybrid Microsoft 365 tenant.
You run the Hybrid Configuration wizard and migrate the mailboxes to the tenant.
You need to ensure that Microsoft 365 spam filtering is applied to incoming email.
What should you do?
Q2.
You have a hybrid deployment of Microsoft 365 and an Azure Active Directory (Azure AD) tenant. The tenant contains the users shown in the following table.

Password protection in Azure AD is configured as shown in the following exhibit.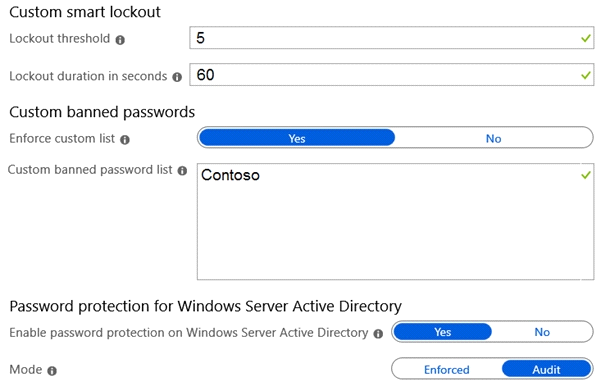 Which users will be prevented from using the word ''Contoso'' as part of their password?
Q3.
You have a Microsoft 365 E5 subscription.
All users are assigned a license to Microsoft 365 Apps for enterprise.
The users report that they do not have the option to install Microsoft 365 apps on their device as shown in the following exhibit.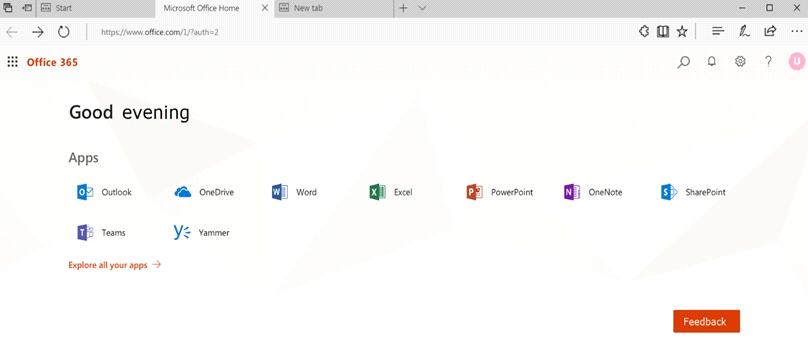 You need to ensure that the users can install Microsoft 365 apps from the Office 365 portal.
What should you do?
Q4.
Note: This question is part of a series of questions that present the same scenario. Each question in the series contains a unique solution that might meet the stated goals. Some question sets might have more than one correct solution, while others might not have a correct solution.
After you answer a question in this section, you will NOT be able to return to it. As a result, these questions will not appear in the review screen.
You have a hybrid deployment of Microsoft 365 that contains the objects shown in the following table.

Azure AD Connect has the following settings:
Password Hash Sync: Enabled
Password writeback: Enabled
Group writeback: Enabled
You need to add User2 to Group 2.
Solution: You use the Azure Active Directory admin center.
Does this meet the goal?