77-731 Exam Questions
Free 77-731 Exam Questions - Microsoft 77-731 Exam
Microsoft 77-731 Exam
Outlook 2016: Core Communication, Collaboration and Email Skills
Total Questions: 35
Based on Official Syllabus Topics of Actual Microsoft 77-731 Exam
During the preparation, you can be confused about Microsoft exam question types, exam pattern, and allocated time to attempt questions of the Microsoft Office Specialist certification exam. Study4Exam helps you to remove these doubts with 3 formats of its Microsoft 77-731 exam preparation. We ensure that you will easily pass the Microsoft Outlook 2016: Core Communication, Collaboration and Email Skills exam either by using 77-731 PDF questions or taking the practice exam is web-based and desktop formats. You can prepare 77-731 practice questions in PDF format at any time and from any place with smartphones, laptops, or tablets. Preparation evaluation is very helpful to remove mistakes and successfully prepare for the Microsoft Office Specialist 77-731 exam. The MicrosoftMicrosoft Office Specialist 77-731 practice exam is one of the key steps of your exam preparation plan to identify your preparation mistakes, strengthen weaker areas of the preparation, and get familiar with the actual exam environment. Web-based and desktop Microsoft 77-731 practice exams are available to help you do self-assessment.
How these Free Questions can help you Prepare for the actual Microsoft 77-731 Exam?
Understand the Actual 77-731 Exam Syllabus, Format, and Question Types
Get official information about the syllabus and format of the exam to set an effective study plan. This information helps you to know what type of questions and topics will appear in the Microsoft 77-731 exam. Don't waste your time and concentrate on such learning content which is expected in the actual exam.
Self-Asses your preparation for the actual Microsoft Outlook 2016: Core Communication, Collaboration and Email Skills Exam
Manage your daily routine to ensure that you have the proper time to study for the Microsoft Outlook 2016: Core Communication, Collaboration and Email Skills exam every day. Sit in a calm environment and do hard work daily to cover the entire 77-731 exam syllabus. It is not possible to study one morning and pass the 77-731 exam the next day. If you want to get passing marks on the first attempt, prepare for the Microsoft 77-731 exam daily.
Microsoft 77-731 Questions
Q1.
Remove ''Kim Ralls'' and ''Toby Nixon'' from Design'' contact group. Saves and close the contact group.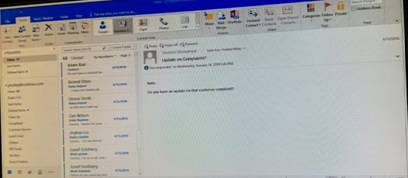 Q2.
Send the contact item for ''Yvonne Mckay'' to ''Adam Barr'' as a business card.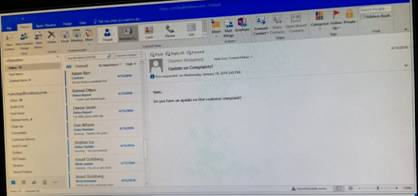 Q3.
Create a contact named ''Matt Berg'' with an email address of ''mberg@contose.com'' Save and close the contact.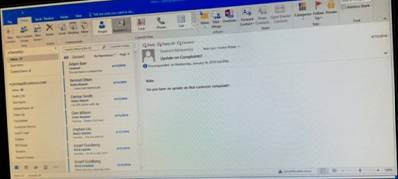 Q4.
Locate the ''Account'' conversation in the Vendors folder. Send the entire conversation and all future messages related to that conversation to the Deleted items folder.